The route of Fábrica Visão has been traced since 1942.
In order to conquer new markets, Fábrica Visão is committed to the diversification and continuous improvement of its products, creating new challenges in more demanding markets.
Awarded in 2000 and 2001 with the PME Excellence Industry Award, the construction of new facilities, coupled with a strong investment in the latest technological resources, give it excellent product quality at competitive prices.
The company produces technical parts in ductile and grey cast iron, with controlled quality at each cast, which allows it to penetrate the international market, already representing an important share of sales, namely in Spain and France.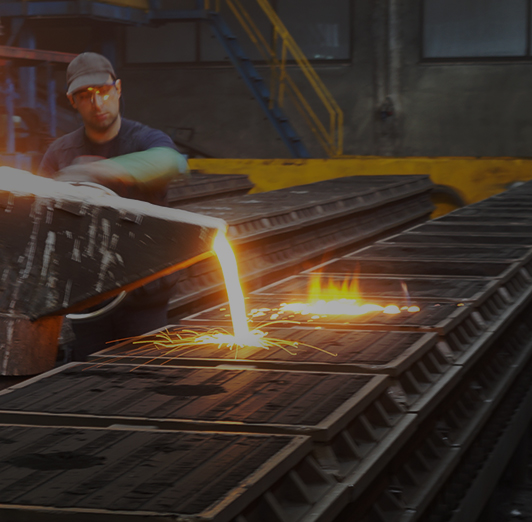 "

Our activity is developed in a continuous improvement environment, involving employees, suppliers and customers, as part of the organization, with a view of total client satisfaction

"
Fábrica Visão Achievements
2009
Certification
Certification of the Quality Management System (QMS) according to the ISO 9001:2008.
2011
CERTIF
First product certification CERTIF – Association for Product Certification.

2012
Diversification
Consolidation of the strategy of product diversification by exceeding in 50% the total production of technical parts in relation to the regular sanitation products.

2013-2017
Naval Market Certification (2016)
Reinforcement of quality knowledge regarding the entry into this demanding sector.